EVERGREEN CHARACTER AND SOPHISTICATION
5000 SERIES' PANELS
Learn more
GLASS PANELS
FOR ENTRANCE DOORS
Character and sophistication, a design committed to creating an entrance that never goes out of fashion.
The 5000 collection is the evergreen of entrance doors, the glass with its simplicity and innate brightness is the real star of the collection. Perfect choice for furnishing contemporary spaces with a timeless style.
INTERIOR CUSTOMISATION
There are some solutions inside the 5000 series.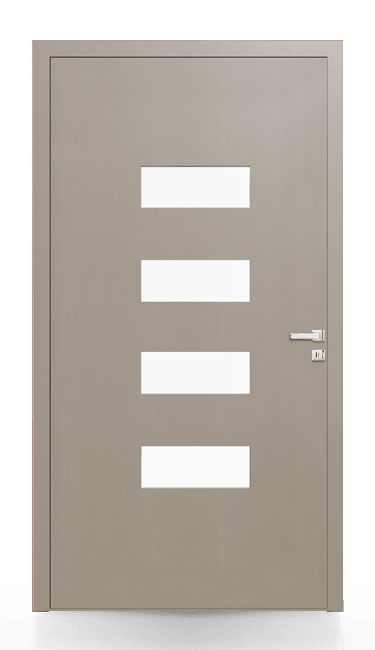 SMOOTH
Smooth inner panel without frame
(available on request)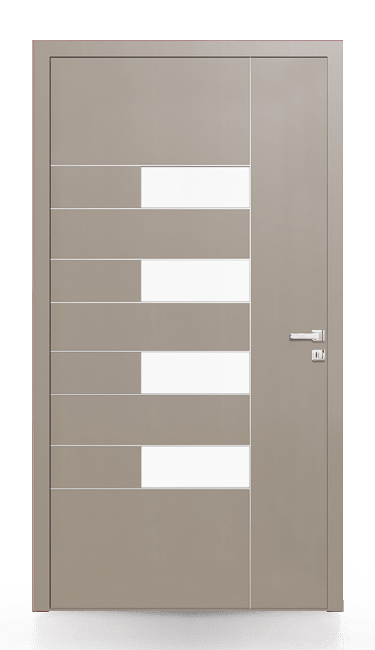 DOUBLE
Interior panel decorated with the same exterior design with a 3mm thick sheet of metal inside.
(available on request)
SMOOTH
Smooth interior panel with matching frame
(standard solution)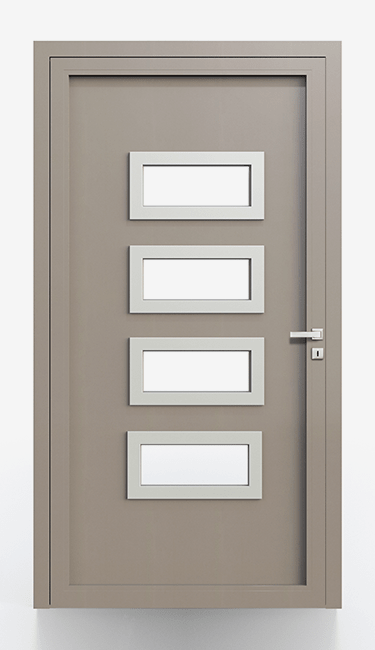 SMOOTH
Smooth inner panel with anodised aluminium frame
(standard solution)
SMOOTH
Smooth inner panel with frame in a different colour the panel. Other finishes with reference to DFV colour charts
(available on request)
SMOOTH
Smooth inner panel without frame
(available on request)